"Students connected to Renee through her stories and experiences. Many students wanted to talk to her one-on-one afterwards. They wanted to be heard and they wanted to hear her. One student connected so powerfully to Renée's story, she attended class twice – and brought her friend to hear the message. Renée speaks about the importance of making good choices and listening to one's intuition. She talks about her accidental addiction, the horrors of withdrawal, and she focuses on moving past set-backs & rebuilding after trauma. I'm so glad my students were able to hear her today."   • Katie Santelli, Teacher, Greece Athena High School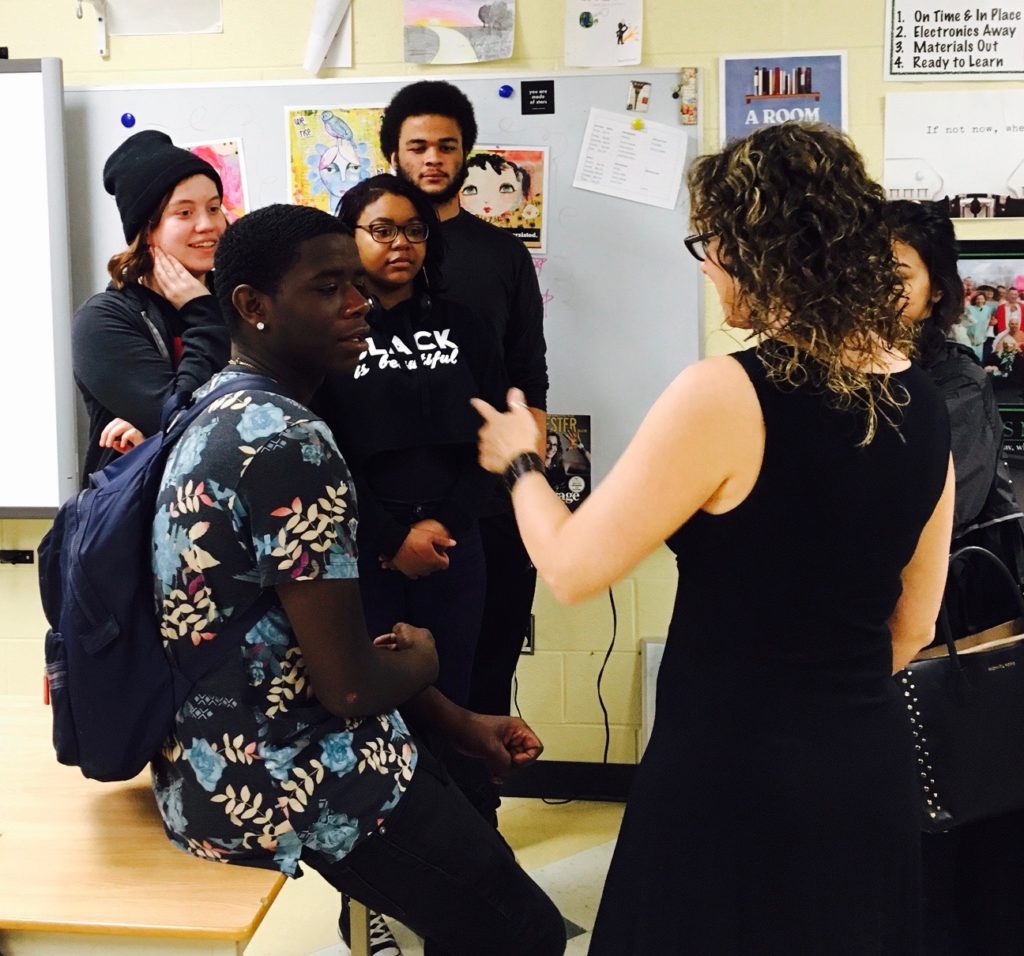 In October 2012, under the guidance of a doctor, Renée Schuls-Jacobson slowly tapered off Klonopin, a drug she took exactly as prescribed — for 7 years. Shortly after taking her last bit, she began to experience hundreds of terrifying physical, emotional and psychological symptoms. Once a high school English teacher, Renée's entire life came to a grinding halt. For years, she endured excruciating pain, was unable to walk, talk, read, or watch TV. At one point, she became psychotic and even contemplated suicide.
She never thought she would heal.
Homebound for over a year, she started painting as a way to distract herself from the excruciating withdrawal symptoms she was forced to endure. Miraculously, five years later, Renée is back in the classroom, teaching memoir classes, and she is a full-time independent artist who has sold thousands of pieces of art which hang in homes all over the world.
It has become part of Renée's mission to educate the public – and doctors, especially – about the dangers associated with the long-term effects of prescribing drugs which impact brain chemistry.
Although Renée's life story is about her accidental addiction to prescription medication, her horrifying withdrawal, and eventual recovery, her message is about so much more. It's about empowering oneself and making solid life choices; it's about handling trials, tribulations and trauma; it's about starting over, triumphing over the past & becoming the best you can be. Invigorating, challenging, and difficult to hear, Renée connection with her audience is astonishingly authentic.
Renée would love to speak to your students.
Please contact her HERE or at rasjacobson@gmail.com for pricing and availability.